The Bowers Group Test & Measurement Lab has state of the art equipment for the characterization and packaging of a wide range of semiconductor devices and optical communication systems.  Our equipment and facilities broadly fall under three categories: (1) High Speed Analog and Digital Communication Systems; (2) Optoelectronic device characterization; (3) Optics and Packaging.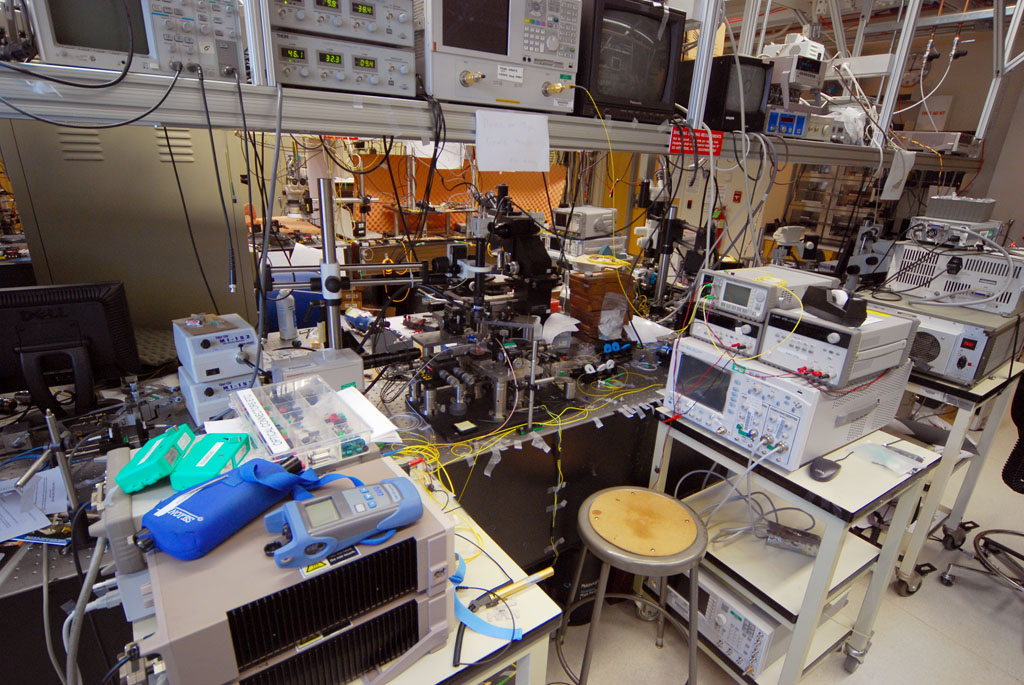 Analog and Digital Communication Systems
Agilent DCA-J 86100C Digital Communication Analyzer with several high speed modules
86106B O/E module with 10Gbps Reference receiver (1000-1600nm)
86118A Dual Channel Electrical module with remote sampling heads -70GHz bandwidth
83484A O/E module with 30GHz PD bandwidth
83482A Dual Channel Electrical module 50GHz bandwidth
12.5Gb/s Agilent BERT
40GHz SHF transmitter
40 Gb/s Centellax BERT
Agilent Lightwave Component Analyzer (8703A)  with 20GHz bandwidth
67GHz Agilent Network Analyzer (E8364A)with  Lightwave Component Analyzer attachment (N4373A)
50GHz Agilent Vector Network Analyzer (E8364A), which can also be used with the LCA attachment
50GHz Rohde and Schwarz electrical spectrum analyzer with the worlds' best dynamic range
The Agilent E8257D PSG analog signal generator:  Delivers industry-leading output power, level accuracy, and phase noise performance up to 50GHz and 20dBm
R&S SMF 100A microwave signal generator up to 22GHz
5-11 GHz Calmar Optcom Picosecond Pulse Laser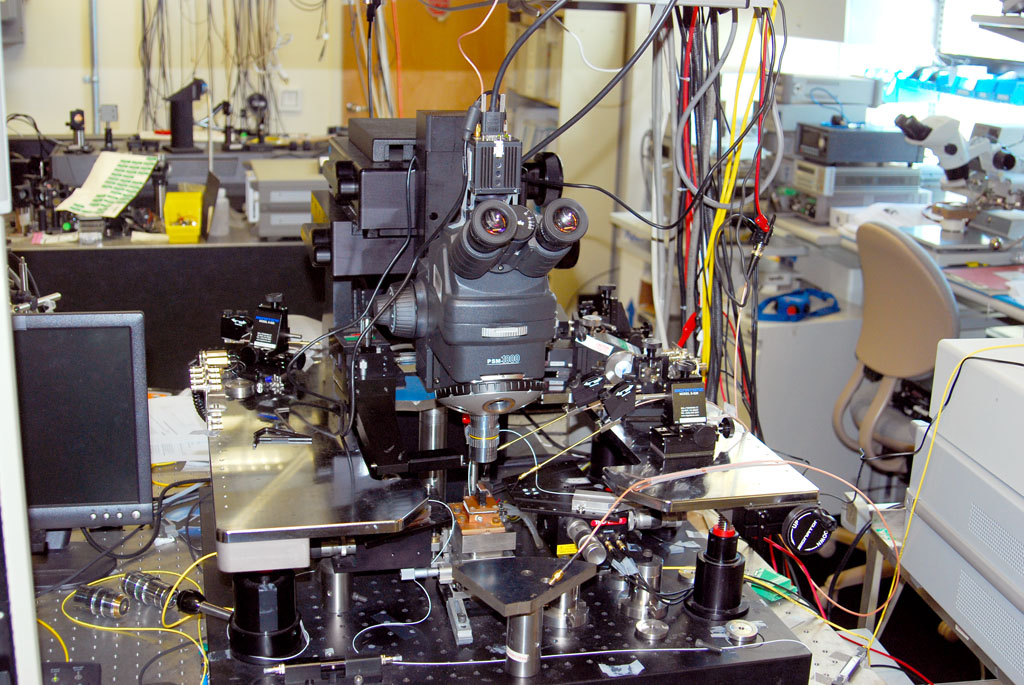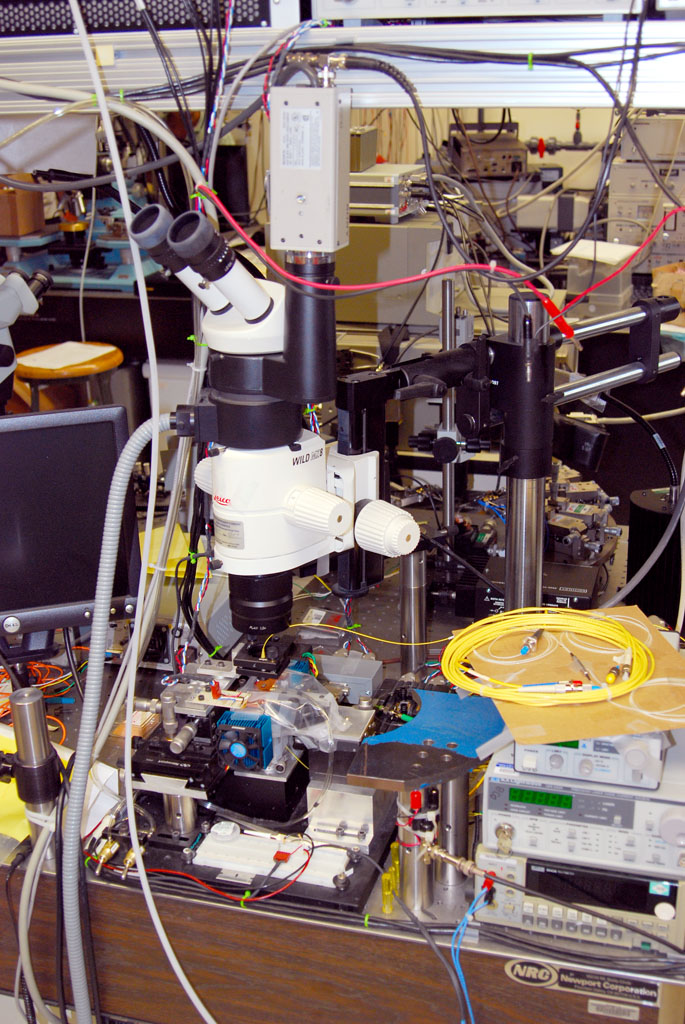 Optoelectronic Device Characterization
Photoluminescence measurement system (Horiba xxxx) operating at room temperature, spanning a range of wavelengths from 800 to 1700nm with 0.06nm resolution.  Includes a motorized stage for mapping (software included), the travel range is  75x50mm, with 0.1 micron step size.
Thermal imaging microscope (Microsanj  NT200t) with 400nm spatial resolution and transient imaging capabilities down to 200ns time resolution.
Tunable lasers in the 780, 1060, 1310, and 1550nm ranges
Optical Spectrum Analyzers
Large-area photodetectors, integrating spheres, source-meters, free-space and fiber-coupled polarization components, etc. for various optical and electrical measurements
Optics and Packaging
WestBond Wirebonder
Fujikara FSM 45PM Fiber Splicer – can do  over 40 different types of fiber splices incl. PM
Automated Polishing and Lapping Tools